Return to Hockey-Let's Stay Vigilant!
---
---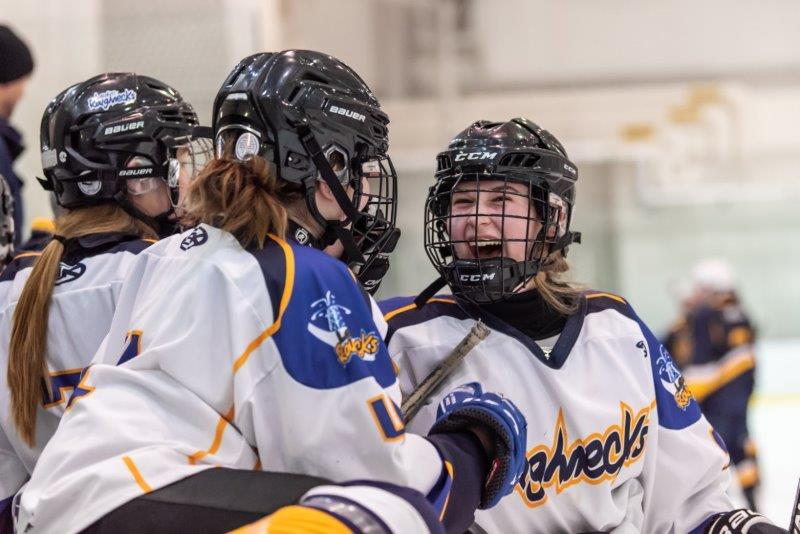 ---
Hello Yet Again!
We seem to be now issuing weekly updates in our battle to remain vigilant in the war on Covid-19, maintain our cohort groups and progress, hopefully, to regular seasons. We thank everyone for their perseverance keeping up the good fight.
We have heard some new areas of risk which we have yet to formally address. As such, we have compiled some guidelines for these endeavours to reduce the risk to players, parents, coaches, volunteers and, by extension, the population at large.
Fundraising/Bottle Drives
Door to door canvassing is strongly discouraged as this is seen as a high-risk activity.
While we recommend against door to door or person to person canvasing, if teams are going to stage them:

canvass via electronic methods and have bottles left at end of the driveways/sidewalks
use personal protective equipment (PPE includes face masks, gloves and hand sanitizer) throughout the event
do not put athletes or anyone in situations where they are taking on additional risk
no event is mandatory for anyone
Development Camps/Spring Team Tryouts
Players should only be in one hockey cohort group as per the recommendations of Alberta Health Services (AHS), Hockey Alberta and Hockey Edmonton.
Players are only permitted to attend Development Programs and Spring Hockey Tryouts/ID Camps provided those camps are run on a physically distanced basis.
Families should be aware of the inherent risk associated with attending additional hockey events that are not following AHS guidelines and the impact it may have on both their team and their cohort team.
Players at U9, U11 and U13 will be in their required team isolation phase beginning October 23rd and be in their designated cohort groupings to begin EFHL League tiering play November 7th.
Players at U15 and U18 will be in their required team isolation phase beginning October 30th and be in their designated cohort groupings to begin EFHL League tiering play on November 14th.
Team Travel/Other Activities
Special initiatives such as dryland training in a gym should be done in an environment whereby third-party instructors can be physically distanced from the cohort group.
We recommend against any non-essential travel for hockey.
Avoid team-based events with people outside the cohort group where physical distancing is not possible/practical in order to protect those within the cohort (IE: team parties with parents outside the cohort group).
Facilitate team meetings using online resources when possible or, if need be, use a suitable venue that allows physical distancing within AHS guidelines.
All team events must respect the guidelines provided by the people at AHS and the City of Edmonton recreational facilities.
There should be no congregating of parents and/or team members in arena lobbies before, during or after games or practices.
If you have yet to take team pictures, consider going old school and doing it outside. If you are in a photo studio, keep your distance from the photographers and any other staff. Ditto if you're on the ice.
Finally, you may have noticed some of the sports stores are now selling face masks to be worn underneath the masks and cages on helmets. The product claims include approval from a national health body, anchors to keep it positioned property and no concerns about fogging. They sell for about $20 each. We have not tested these so we are not we endorsing them but we want to make all our players aware of these as a potential additional layer of safety.
Finally, we are all tired of this pandemic. We're in our umpteenth overtime period of this game and it is far from over. We need to dig deep, keep working and be great teammates.
Sincerely,
Steve Hogle
GM