Thank You Dean!
---
---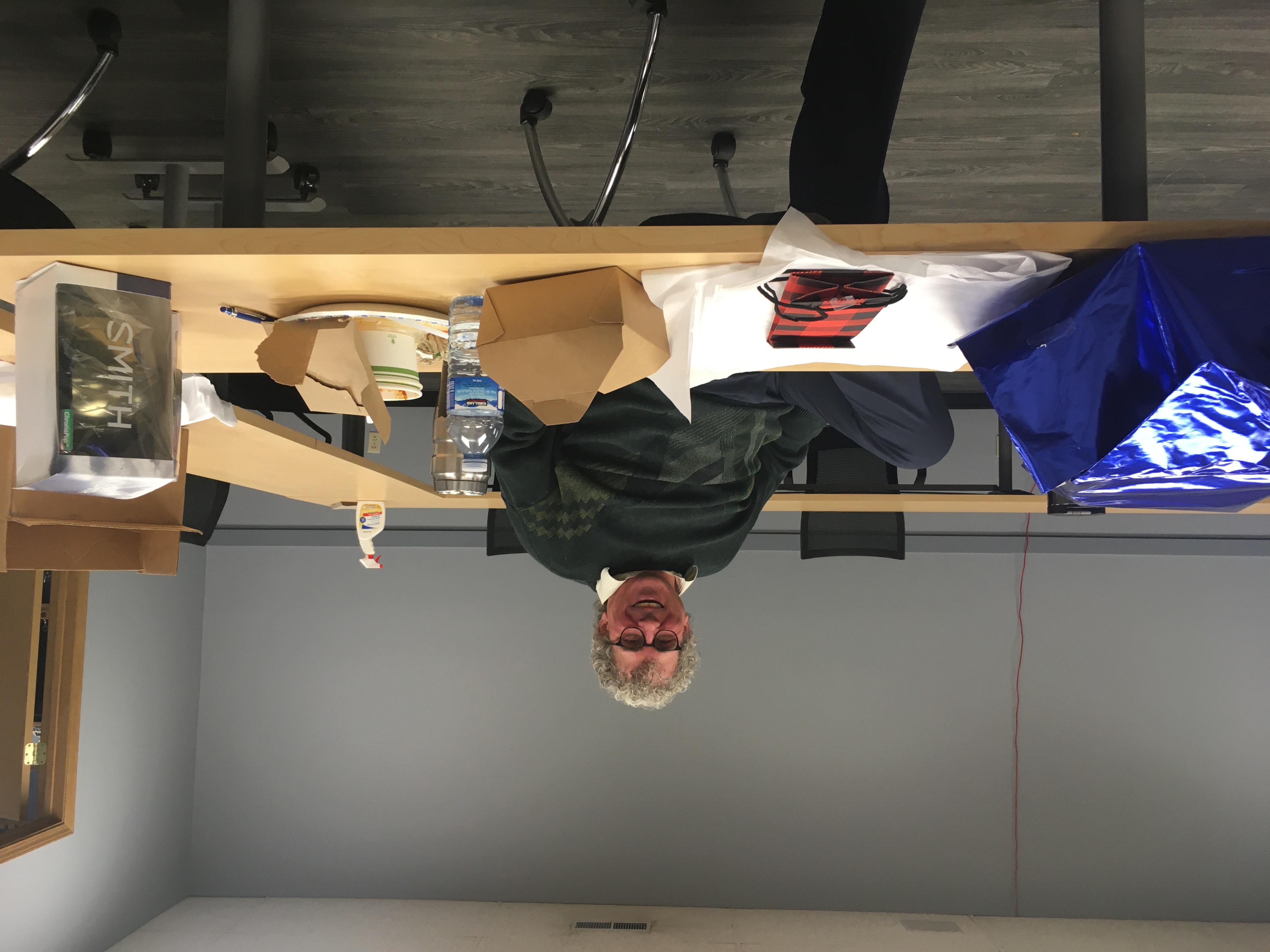 (Photo Byline: Dean Hengel on his last day. Social distancing rules prevent good group shots!)
Dean Hengel is looking forward to a Saturday morning like he's never seen before. Today is his last day as the Executive Director of Hockey Edmonton. Tomorrow, for the first time in some eleven years, he will be able to comfortably say no to a hockey meeting. Instead, he's going to carve pumpkins with his granddaughters.
When Dean first came into what was then the offices of the Edmonton Minor Hockey Association, he was given a key, an empty desk and a computer. He leaves behind a full hard drive, overflowing filing cabinets and employees at desks throughout the building. With the invaluable leadership of 4 Presidents, the boards they led and tens of thousands of volunteers, he has helped to build out our organization to better serve the nine-thousand players and families in the big Hockey Edmonton family.
The last few years have been devoted to building up the development program, the latest of which is seen in the Alberta Elite Hockey League. This league features high end, in-depth development programs, HockeyTV in the arenas for a live streaming service, and instant analytics digging into every part of the game and player performance. Dean looks at the enhanced programming for players and adds, "We've worked hard to offer players meaningful development. We've come a long way and we're working hard to make things even better."
Dean is the first to add we have to also remember the thousands of players playing in other tiers. "Everyone is on their own development arc so we need to ensure we're helping every boy and girl develops to the best of their abilities. No matter what stream they're in, we are first working to help develop people; we want them leaving the program better people than when they came in."
With countless accomplishments and a depth of knowledge, Hockey Edmonton hopes to keep Dean on in some capacity for some special projects.
While he's spent a lifetime in arenas as a youth and coach and board rooms (more recently as a sport administrator), he's keen to spend more time on the ski hill and golf courses.
But, for now, the immediate future will hold more family time, like carving the perfect pumpkin with his granddaughters.