Strathcona knocks off CAC to become OEG Cup Champs!
---
---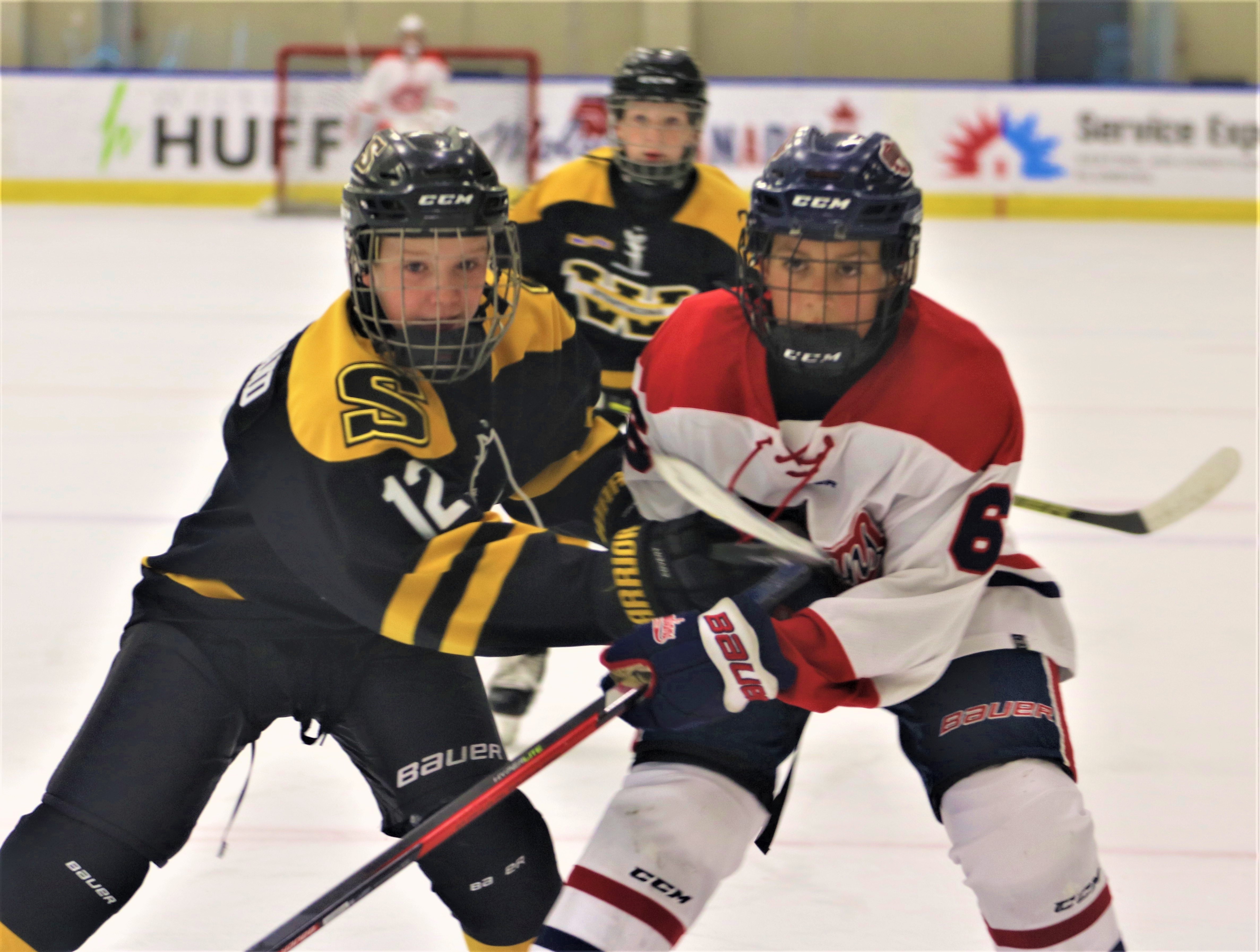 ---
Twenty-one teams battled over ten days and only two of them remained standing for the OEG Cup Championship Sunday at the Downtown Community Arena. The Canadian Athletic Club's Sturni-Hueston hosted the Strathcona Warriors in a showdown of the undefeated U13 AA squads. Both teams entered the game with perfect 3-0 records, having knocked off the best that their division had to offer to earn the right to play in this game. A trip to the legendary Quebec International PeeWee Tournament on the line.
Family and friends filled the stands as puck drop neared. As the national anthem played, nervous anticipation filled the air. As the puck dropped to start the biggest game either of these teams had played to this point in the season, there was a feeling out process for the players, as they tried to figure out the tendencies of their opponents. The first few minutes were taken over by the Warriors, with CAC goaltender Liam Stewart coming up with several big stops to keep his team in the game early.
The first period was a very entertaining 20 minutes, with chances for both teams. Eventually, Strathcona managed to break through for the game's opening goal by Landon Horiachka, much to the disappointment of the largely CAC crowd.
The second was much of the same, as the teams traded chances throughout the period, with CAC finding the tying-goal on a nice two-on-one passing play finished off by Joel Ngandu. The celebration was short lived for the CAC faithful, however, as a back breaking shorthanded goal by Strathcona was the turning point in this one. The Warriors would add another before the end of the period, to take a 3-1 lead into the final frame.
For as close as the two teams seemed through the first two periods, the third showed the Warriors team that outscored their opponents, 24-3 through their first three games of the OEG Cup. Despite CAC's best efforts, Strathcona added three more goals in the final frame to win the OEG Cup Final, and the right to represent the capital region in Quebec, by a score of 6-1.
Warriors Head Coach Trevor Ball shared the excitement of his players. "You look at the smiles on their faces, they love playing hockey, and this year we finally got to get on the ice and to win this tournament to start off and what they have to look forward to. I love it!"
The Oilers Entertainment Group will outfit the Warriors with Oilers gear and a travel subsidy for the trip of a lifetime. The Quebec International Peewee Tournament is slated to take place February 9 to 22 in 2022.
Written by Zachary Marks