It's Baaaaaack!!!
---
---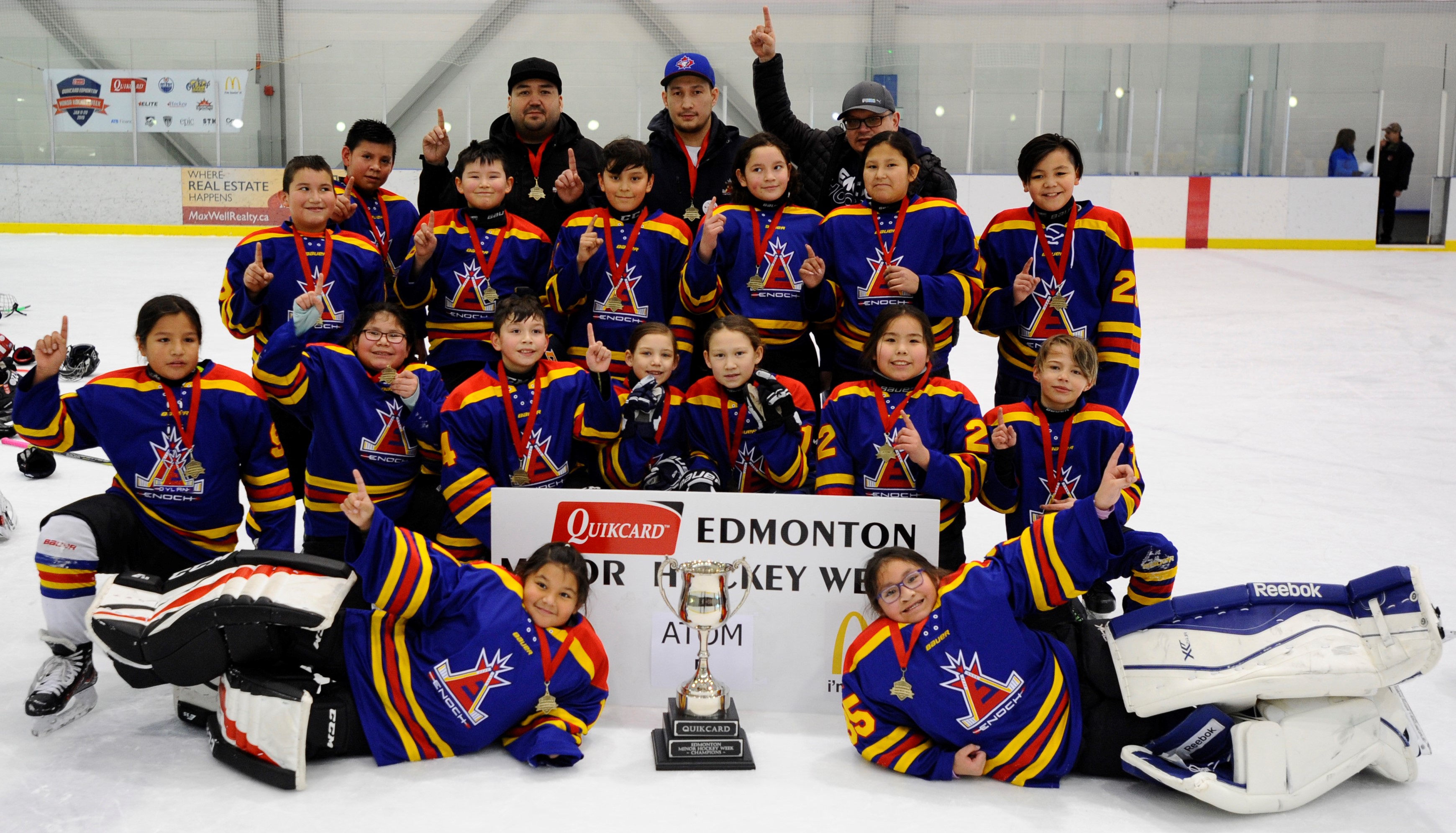 ---
Hockey Edmonton, in partnership with Quikcard, has announced the highly anticipated return of one of the biggest and longest-running minor hockey tournaments in the world, Quikcard Edmonton Minor Hockey Week. After a one year pause due to COVID-19, arenas across the city will once again be bursting with excitement from January 7 to 16, 2022.
Since 1964, the tournament has been the pinnacle of the minor hockey season, as Quikcard Edmonton Minor Hockey Week determines the top teams in every division. With public health orders disrupting last season, there is an undeniable sense of anticipation with the promising of a full 2021-22 season. This enthusiasm will see nearly ten thousand players from more than 600 teams - from Novice up to U18 - with representation from most every area of the capital region.
"To say we are ecstatic to announce the return of Quikcard Edmonton Minor Hockey Week is an understatement," said Hockey Edmonton's General Manager, Steve Hogle. "This tournament has created special memories for generations of families and we have the honour to keep doing that thanks to the tremendous support of Quikcard as well as our other sponsors. We are grateful to have partners that care so much for the community."
"We are thrilled to be back with this great event," adds Quikcard CEO Lyle Best. "It's pretty impressive to think there have been hundreds of thousands of players, coaches, parents, referees, and volunteers who have gathered for this event for more than five decades to celebrate minor hockey. It not only strengthens the sport of hockey, it also helps build community."
Hockey Edmonton prides itself on helping players develop skills on and off the ice. Quikcard Edmonton Minor Hockey Week also recognizes three well-rounded athletes for making an impact in the community with the Wayne Gretzky Award. A committee will select the recipients based on outstanding sportsmanship, community involvement and academic successes. Nominations can be submitted electronically and the winners will be announced in early 2022.
Quikcard Edmonton Minor Hockey Week is also welcoming more volunteers to come help out and have fun.
You can find out more about how to volunteer, how to submit a nomination for a Wayne Gretzky Award or more information on the event at our
Quikcard Edmonton Minor Hockey Week background information page.