Making Saves On and Off the Ice
---
---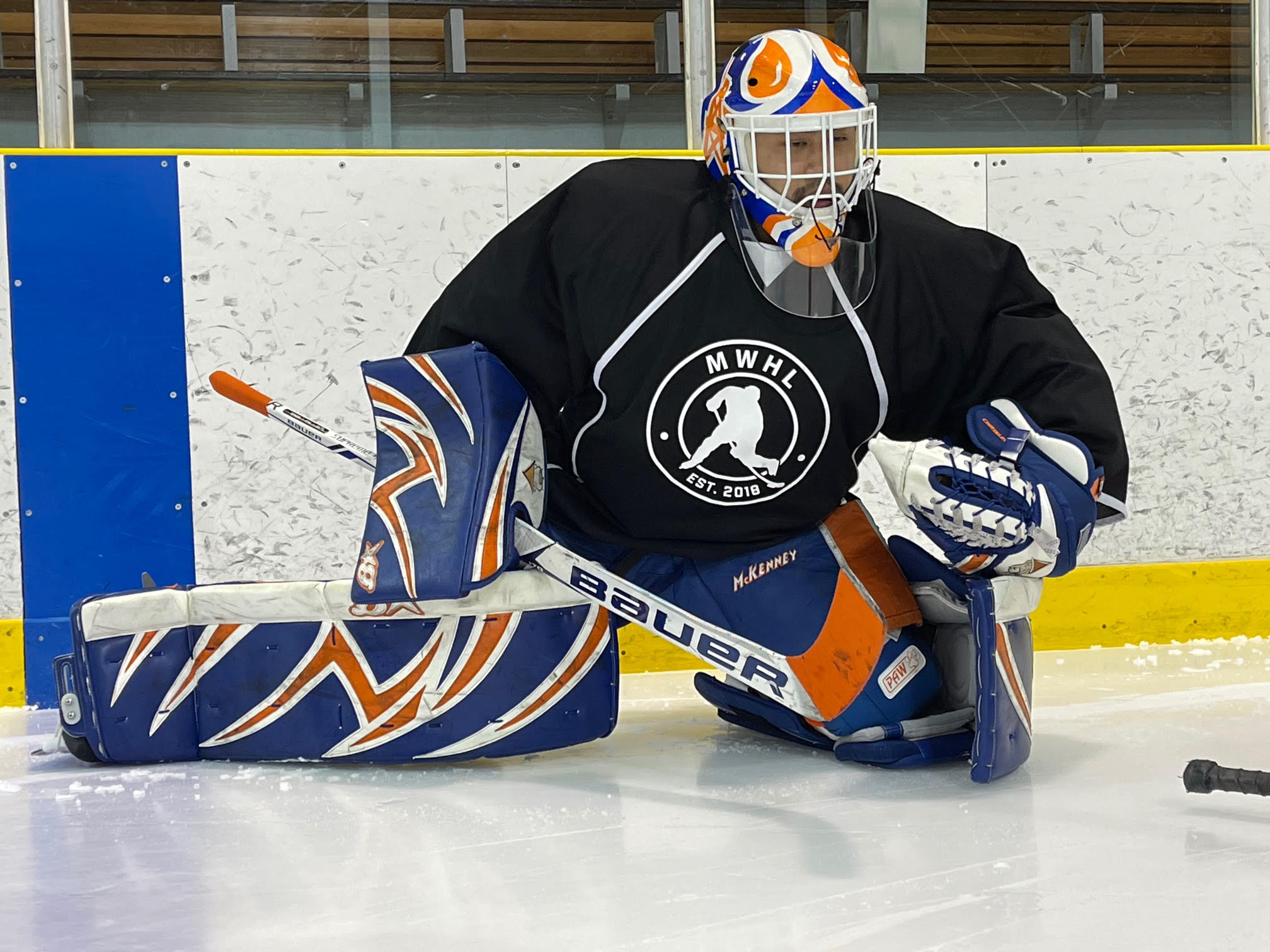 ---
📽 https://youtu.be/qcDXRnBgCMs
Dr. Chris Le took a very interesting route to become a goaltender. He applies lessons he learned along the way in his practice as a doctor near the old Edmonton Coliseum. He has a humble yet determined air about him that made him a perfect fit for our Stars for Life series powered by Imperial Oil Strathcona, where we celebrate people using learnings from the game to make a difference in our community.
You can find Chris Le in a local hockey rink a lot of nights, tending the twine and making saves in a men's league. During the day, you'll find him in his medical clinic on the northside, working as a doctor working to help save lives.
Le, whose parents immigrated from Viet Nam, says the two activities have their similarities.
"I'm really happy in my career that I can have meaningful relationships with my patients and to be able to care for them, And, to borrow some sports lingo, I want to go 110% for them. And that's the same thing with hockey. Teammates need you to show up. They want their goalie to do everything his can to help and to stop the puck."
While becoming a doctor is hard, getting a chance to stop pucks seemed impossible for Chris. He grew up in a family struggling to make ends meet and hockey was out of their financial grasp. That is until Chris earned a scholarship for his academic achievements to attend a University of Alberta Sports Camp.
"I just remember looking through the pamphlet and thinking like, man, it'd be so cool to go to the to the goalie camp."
The problem was Chris didn't hae any hockey equipment and his family didn't have any money to buy it. So his Grade Six teacher overheard his dilemma and contact Sports Central and they gave Chris a full set of goalie gear so he could attend the camp.
"I had so much fun that entire week, I was the first one to the rink. My dad's trying to help figure out how to put the gear on. And, wow, I just had so much fun. And that just gave such an impression to being able to able to belong, to being able to play with others."
Chris has kept on playing hockey with others at the rink and all the way through medical school.
"I actually went to go do my training in other places first and in New Brunswick and I literally brought one big of clothes and one bag of hockey gear because I figured this is how I'm going to connect with people."
Chris is still connecting with people, playing as much as he can on a team with fellow doctors as well as pick up with friends.
"It's actually one of the greatest joys. I think hockey gives you access to so many things, teams, competition and just working hard to try do something right. I just really enjoy it."
Chris wants others to feel that joy so he now donates gear to Sport Central so other kids get that chance to make hockey a part of their lives and to change it for the better like it did for Chris, which still an emotional experience for him.
"I think as a person when you grow up we all have different experiences that influenced us to be the person that we are. I think when you're a person who feels that maybe they're on the outside just looking in, it's nice to be able to have someone who extends a hand and says, "Hey, come can be with us.""
We salute Chris Le as a Star for Life. If you know of other people who are using lessons from the game for the greater good, email us at office@hockeyedmonton.ca
by Graham Neil