Showcase Draws Rave Reviews
---
---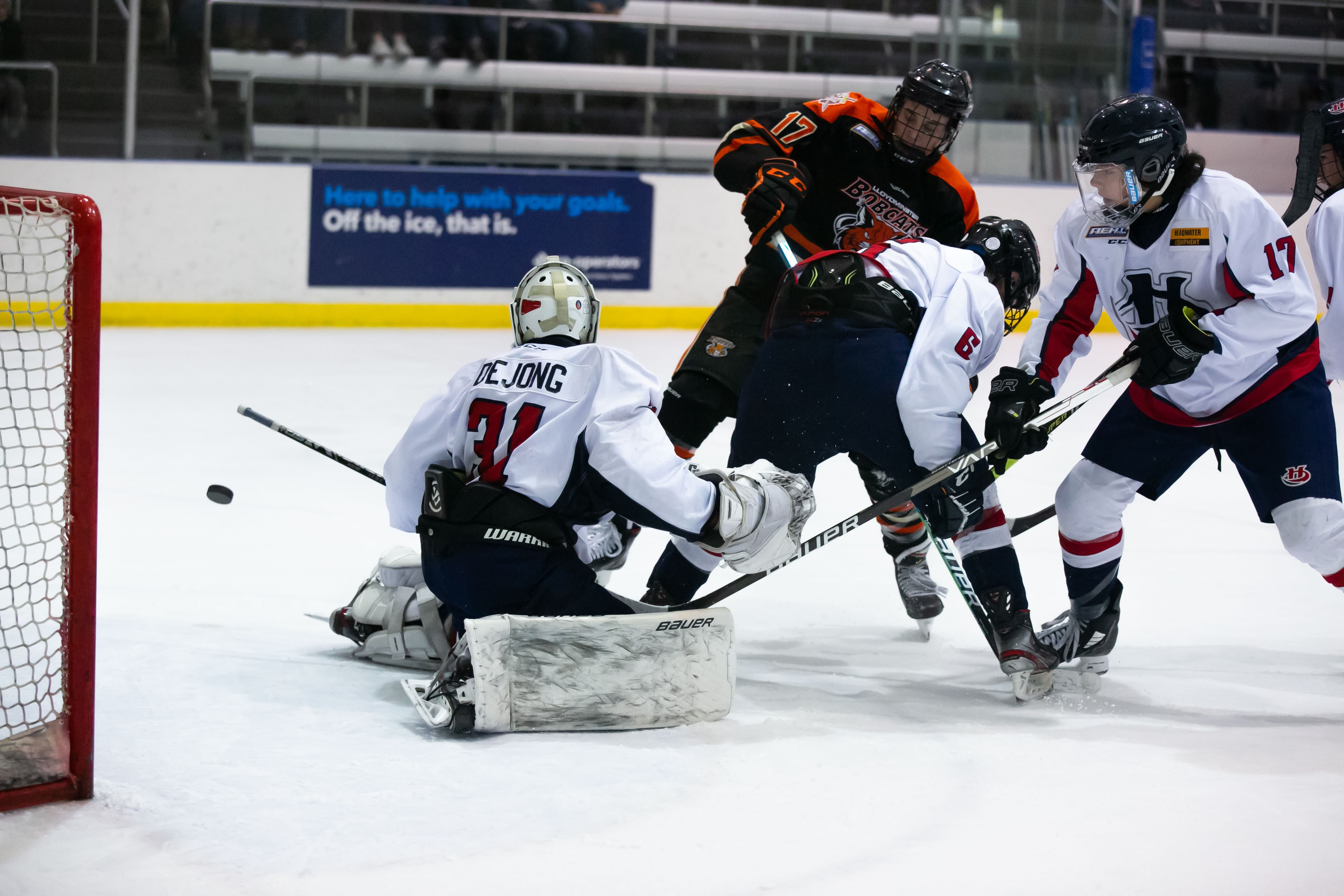 ---
The reviews are in and everyone agrees the Alberta Elite Hockey League's debut U18 AAA and U16 AAA Showcase was a smash hit!
Some 700 U18 AAA and U16 AAA players from across Alberta descended on the Terwilliger Rec Centre in Edmonton for 55 games over four days. All but a few of the games were incredibly competitive!
This was the last opportunity for scouts to see those players before the Western Hockey League Prospects Draft this Thursday. There was a huge appetite to do just that as the bird dogs packed the rinks to watch the action and jot down notes on the players. There were also scouts from a number of other leagues, as well. All of them loved having the ability to watch so many players in one beautiful facility.
Hockey Edmonton as host wants to thank everyone who made this such a special weekend, including those players and scouts. We also salute the work of the Showcase Committee and our volunteers.
There is no way we could have done the Showcase without the support of our partners: AEHL, Visionstate, Cashco, City of Edmonton, Western Hockey League, Huff Advertising, and our four clubs, Canadian Athletic Club, KC Hockey, Maple Lesf Athletic Club and South Side Athletic Club.
We also struck a partnership with MVP Team Photography, who provided great pictures, including the one for this story! MVP has a lot more stellar photos posted on its website where players and families can view them at their leisure.
Thanks, again, to all for an amazing four days!
MVP Photography Picture Gallery:
50-50 Winning Numbers:
Thursday Jackpot: #1194 (Claimed)
Friday Early Bird: #1519 (Claimed)
Friday Jackpot: #1333 (Unclaimed)
Saturday Earlybird: #1467 (Claimed)
Saturday Jackpot: #1894 (Claimed)
Sunday Early Bird: #1346 (Unclaimed)
Sunday Early Bird: #1013 (Claimed)
Sunday Jackpot: #1339 (Unclaimed)
Winners have 90 days to claim their prizes from the date of draw.