WHL Teams Select 15 Kids Who Played Club
---
---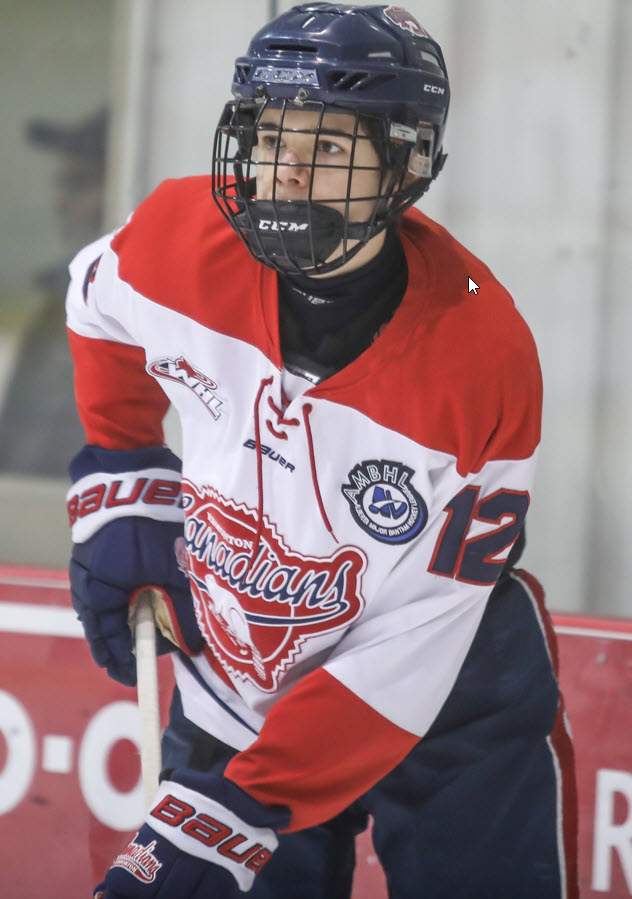 ---
(Photo: Brady Ness, who was selected by the Moose Jaw Warriors)
Western Hockey League teams selected 15 players from our four clubs - the Canadian Athletic Club, KC Hockey, Maple Leaf Athletic Club and the South Side Athletic Club - during the WHL's 2021 Prospects Draft today. Hyde Davidson was the top selection out of the locals, being picked in the second round, 24th overall, by the Seattle Thunderbirds.
The Canadian Athletic Club had the most players selected with eight picks, with four of them coming at the hands of the Moose Jaw Warriors! MLAC and South Side both had three players picked while KC had one.
This is great recognition for these kids and we congratulate them. They are not doubt excited while realizing there is still a lot more work to be done.
In the same breath, players who did not hear their names called should not let that deter them from chasing their dreams. There are plenty of examples of players who were successful listed players in the WHL despite never being drafted.
All our best to all the players in their journeys on and off the ice.
2021 WHL Prospects Draft - Edmonton Club Players (Current or Past)
Round # Team Player Position Club
2 24 Seattle Hyde Davidson LD CAC
2 35 Moose Jaw Brady Ness LD CAC
3 47 Red Deer Zane Saab F KC
3 57 Moose Jaw Owen Berge F CAC
4 72 Moose Jaw Ethan Hughes F CAC
4 86 Brandon Carter Rimstad RD MLAC
5 100 Prince George Madden Mulawka G MLAC
5 105 Calgary Jack Birch LD CAC
5 107 Regina Brock Souch F SSAC
7 135 Red Deer Escalus Burlock RW CAC
7 142 Prince George Garrett Thom F SSAC
8 158 Everett Lynden Donald Gorman F SSAC
8 161 Moose Jaw Joshua Banini G CAC
8 173 Winnipeg Landon Young LD MLAC
9 182 Moose Jaw Spencer Masters F SSAC