Lewis Farms Rec Centre Approved!
---
---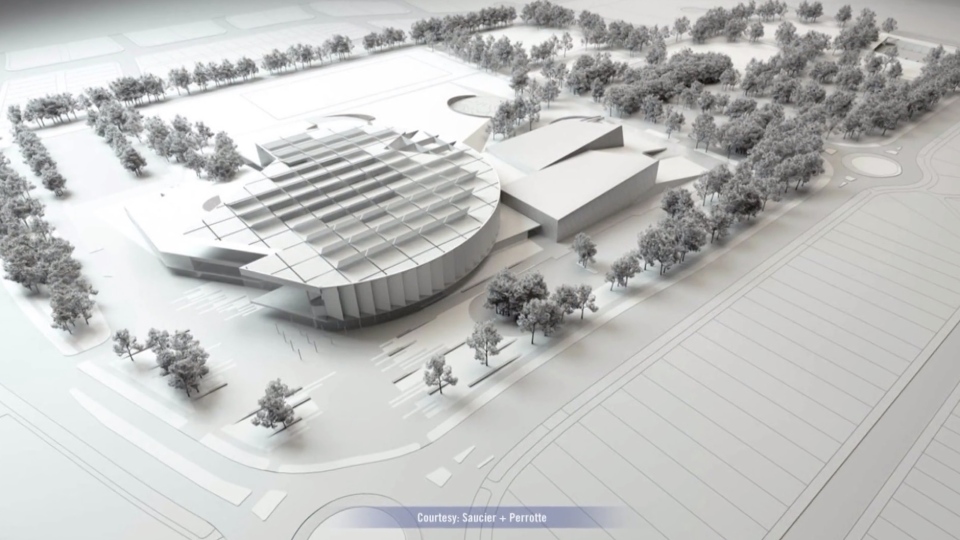 ---
Edmonton City Council has approved $283 million in funding for the Lewis Farms Recreation Centre. Councillor Andrew Knack made the motion to push the long awaited project forward.
The Ward Nakota Isga councillor is familiar with ice shortages across the capital city and, in particular, southwest Edmonton, telling City Council there are gaps that exist that need to be filled. He added some single sheet ice rinks are set to be retired soon. The previous City Council debated the future of the Oliver and Tipton arenas recently before agreeing to keep them open.
The motion on Lewis Farms removed the academic centre part of the project as Knack says Edmonton Catholic Schools do not currently see a need at this point.
Construction on Lewis Farms begins next year. The project is slated to be complete by 2026.
City Councils in the past delayed Lewis Farms to try to save money. Knack said the cost is high but the project is ready to build and the longer Council waits the more expensive it will become.
Councillor Sarah Hamilton endorsed the motion saying it's not just a sports facility but also features a library, park and rooms for community groups.
Council approved the funding for Lewis Farms with the exception of Councillor Michael Janz.
Council also approved funding for the Coronation Park Sports and Recreation Centre, which includes a velodrome.
Hockey Edmonton hopes the City of Edmonton will keep Coronation Arena operational for as long as possible before closing it to make way for the new rec centre.
City of Edmonton backgrounder on Lewis Farms:
https://www.edmonton.ca/projects_plans/parks_recreation/lewis-farms-community-recreation-facility