Quikcard Edmonton Minor Hockey Week
---

Hockey Edmonton is proud to announce the return of one of the biggest and longest-running minor hockey tournaments in the world, Quikcard Edmonton Minor Hockey Week, from January 7 to 16, 2022.
Since 1964, the tournament has been a pinnacle week in the season for minor hockey in the city, as Quikcard Edmonton Minor Hockey Week determines the top teams in every division. The legacy even includes a Guinness World Record in 2003 for the largest ice hockey tournament. This season Hockey Edmonton anticipates about 10,000 players from more than 600 teams ranging from Novice to U18, and representation from all corners of the capital region, to participate at the 2022 edition of the event
Over the past 58 years, with the exception of a one year pause due to the COVID-19 pandemic, Hockey Edmonton has gathered hundreds of thousands of people, including players, families, coaches, referees, and volunteers. With its rich history, this tradition of celebrating minor hockey and making memories in the capital city region is a legacy that is set to last for generations to come.
We are taking extra measures to ensure the event is run as safely as possible.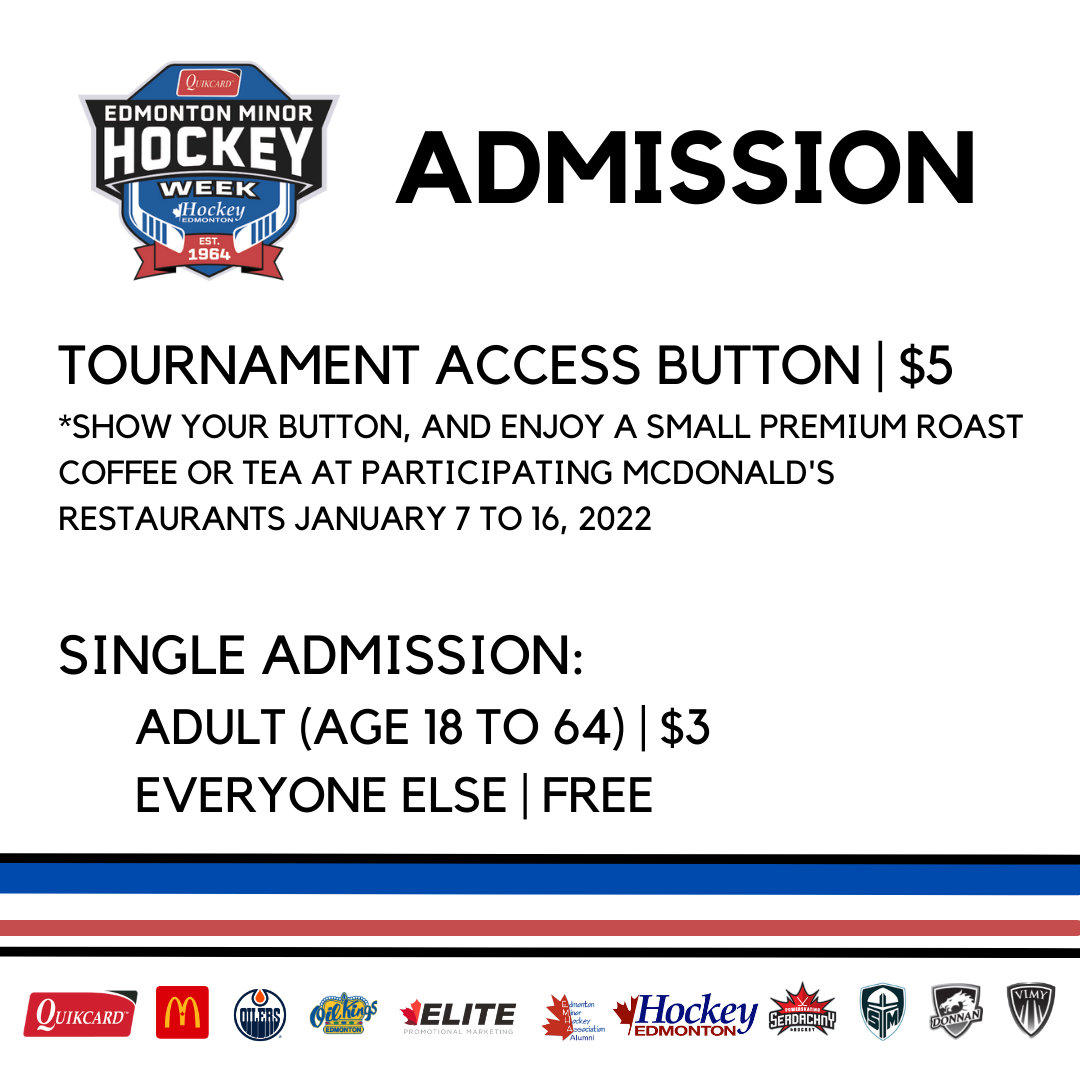 ADMISSION BUTTONS
To help us limit transfer of cash and in-person touchpoints, we encourage you to purchase your event button online here via Eventbrite. Your $5 event button will get you access to games for the entire 10-day event (plus a free coffee or tea thanks to our friends at McDonald's all week long!).
Share your photos with us by tagging Hockey Edmonton and use #QEMHW for a chance to be featured on our channels.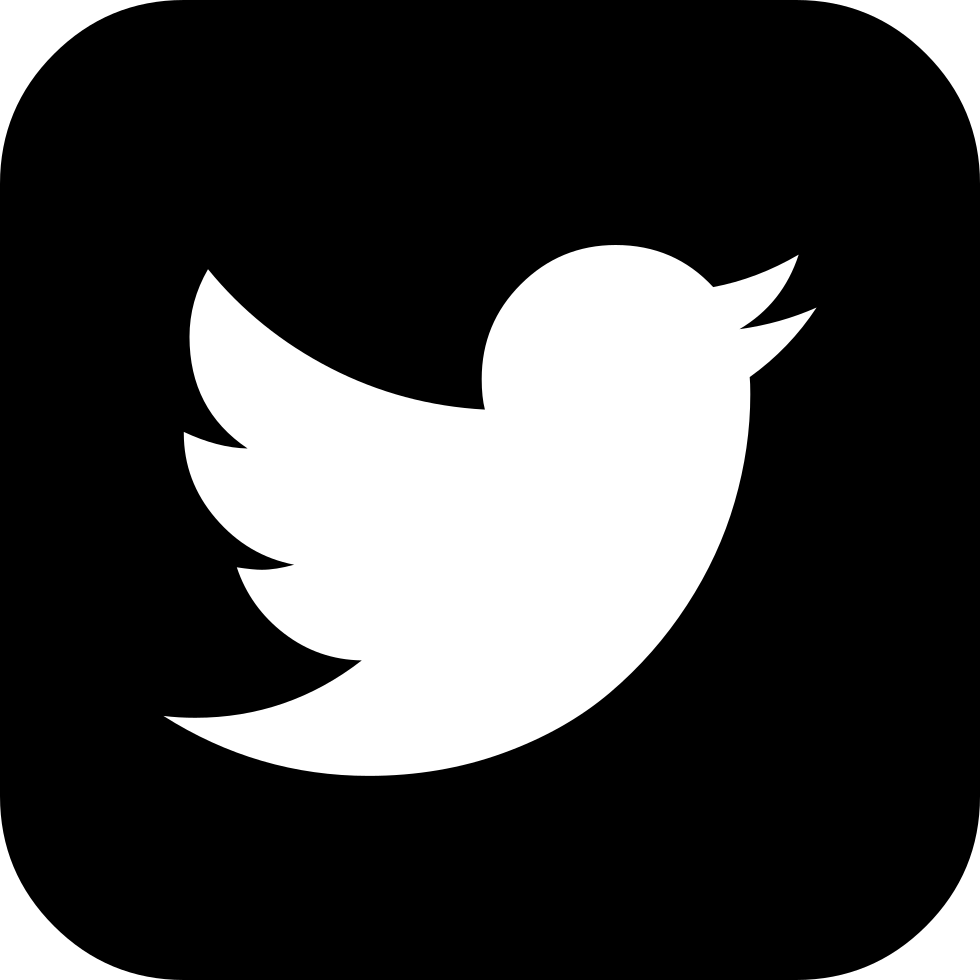 ---

---

We've got your team's game day fits covered. For the first-time EVER, we have limited edition 2022 Quikcard Edmonton Minor Hockey Week merchandise available for purchase.
---

Funds raised by our 50/50 raffle will help support the cost of staging this event for over 9000 players in our programs!
TICKETS:
200 for $100
50 for $50
10 for $20
1 for $10
Draw: January 16, 2022
---

Hockey Edmonton and all the member organizations take pride in helping to develop character both on and off the ice. Quikcard Edmonton Minor Hockey Week takes that philosophy forward by recognizing three well-rounded athletes who make an impact in the community with Wayne Gretzky Awards.
Recipients are selected by a committee based on their outstanding sportsmanship, community involvement, and academic successes.
HISTORY OF HOCKEY EDMONTON'S WAYNE GRETZKY AWARD:
Widely recognized as the greatest hockey player of all time, Wayne Gretzky spent a decade in orange and blue, winning four Stanley Cups with the Edmonton Oilers and rewriting the NHL record book in the process. While he left an undeniable mark on the sport, his contributions off the ice have also been significant.
The trophy for the Wayne Gretzky Award is modelled after the iconic bronze statue of Wayne Gretzky, which was first unveiled in the City of Champions in August of 1989. Recipients of the Wayne Gretzky Awards are honoured with three of only five official miniature replicas in the entire world of the 950-pound, 9-foot-2-inch-tall bronze likeness of 'the Great One'. As rare as the talent Gretzky possessed, these three trophies are no exception; upon completion of the limited-edition replica statues, the mold was destroyed and no more will ever be made.
Awarded annually during the Quikcard Edmonton Minor Hockey Week to three players, the prestigious Wayne Gretzky Awards are presented to athletes who embody the qualities that mark a true rising star, both on and off the ice.
To date, nearly 100 players have been bestowed the honour of the Wayne Gretzky Award during Quikcard Edmonton Minor Hockey Week. Developing leaders on the ice and in our community, we are proud to recognize these outstanding athletes.
NOMINATE AN ATHLETE:
Nominations have closed for this year. Stay tuned for the announcement of our recipients!
---

---
ANY OTHER #QEMHW INQUIRIES: Please email office@hockeyedmonton.ca